Japanese
✿ Thank you for your visit to the homepage of Maki Teramoto's deep seawater laboratory. We are mainly researching marine bacteria including deep ocean residents using molecular biological techniques. Deep seawater and organisms inhabiting the seep seawater region used for the sampling are mainly piped up by Kochi Prefectural Deep Seawater Laboratory & Aqua Farm (Muroto, Kochi). We conduct basic and applied research toward innovation as well as just for curiosity for nature. ✿
Research Activities
By ecological studies, we obtain information on microbes characteristic of or important for the surrounding environment and utilize their beneficial ability.
Recent Topics
Analysis of plastic-degrading environments. new
Bacteria inhabiting deep seas. The bacteria in mesopelagic and surface seawaters around Japan were analyzed. Please use the data for your interests! 
Acquisition of highly novel marine bacteria and analysis of their characteristics (We found a bacterium of a 

novel o

rder with only 1-year search

).
We explore mainly for marine bacteria, as bacteria are so diverse and are thus supposed to show various functions. We utilize the microbes including their genetic resources.
Recent Topics
Plastic-degrading bacteria. new
Marine bacteria producing oils which can be (bio)fuel (Published)
Marine bacteria producing novel antibiotics. 
Metabolites from bacteria which dominated in deep-sea environments.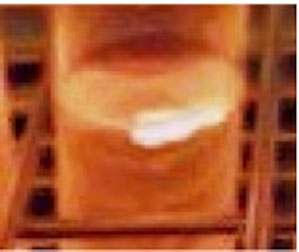 We design and construct useful microbes with genetic modifications. The useful microbes created will be bacteria, archaea, plant cells etc.
Recent Topics
✿ We've found a novel petroleum-oil-producing bacterium. Using its genetic resources, we are working "eco-friendly petroleum mass-producing project" at the moment.  ✿
Messages
Oct 2021 Sampled water of Niyodo liver, which is famous for its beautiful blue color.
Oct 2021 Accepted new third-year undergrads. Welcome!
🌼 Short summer vacation 🌼
Mar 2021 Moved to Monobe campus, which locates just in front of Kochi airport!
Oct 2020 Accepted new third-year undergrads. Welcome!
Sep 2020 Restarted analyzing bioactive products from marine bacteria. Going to collaborate with researchers in Shizuoka Pref.
Aug 2020 Had a web version of open campus. Please take a look at campus tour edited by MT.
Jul  2020  Started working with a former assistant. Welcome back!
May 2020 Gradually restarted researches. 
✿ Long Spring break due to covid 19 ✿
Jan 2020 Provided MEXT (Japan) with information regarding deep seawaters around Japan.
Autumn has come♪      ✿ (╹◡╹)✿     Lab staff